EXO EXO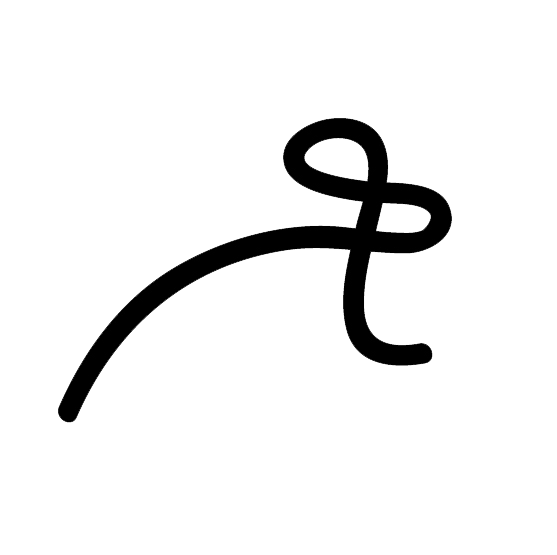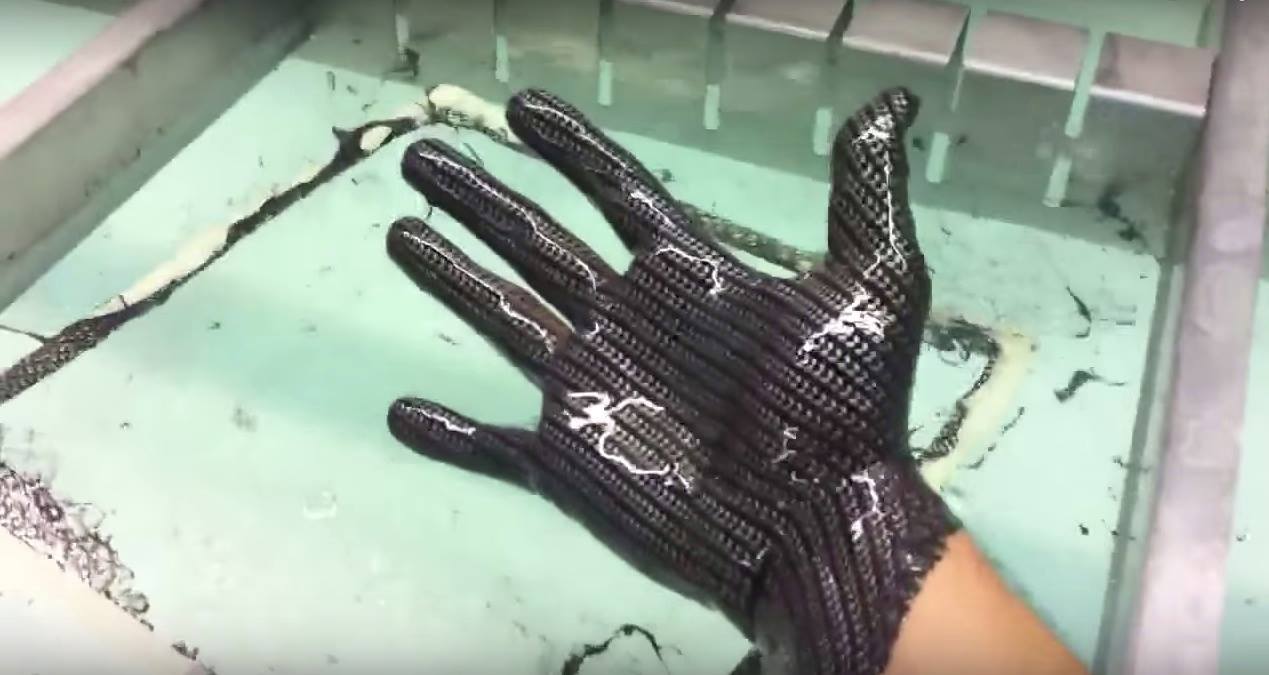 Dawning
Pakui Hardware & Fenêtreproject
December 10 - December 18, 2015
Exo Exo, Paris
press release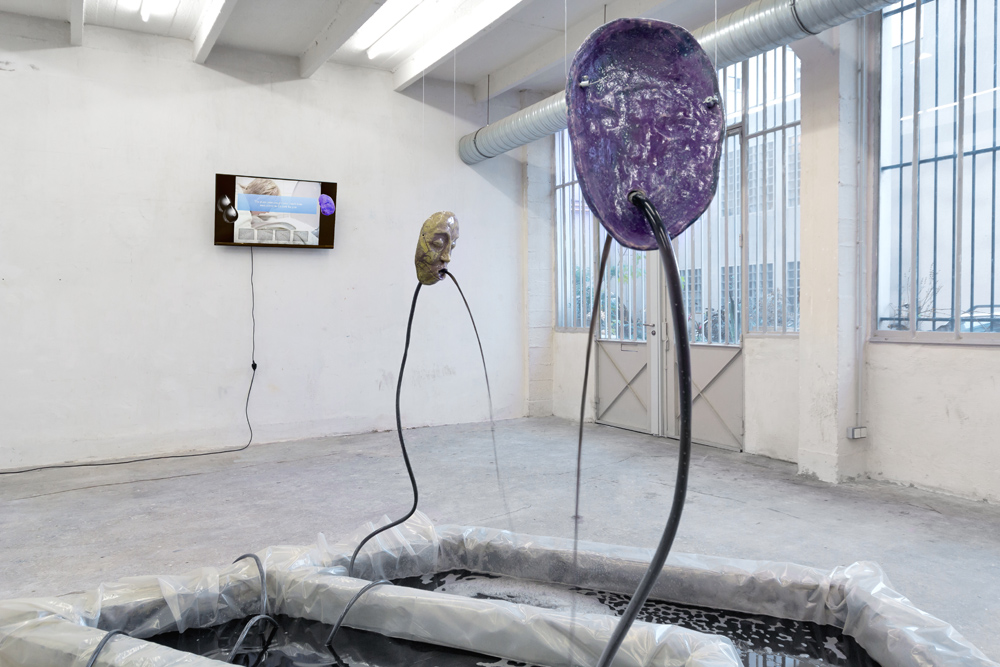 Dawning, 2015
Exhibition view, Exo Exo, Paris

Fenêtreproject & Pakui Hardware, Dawning, 2015
HD video, no sound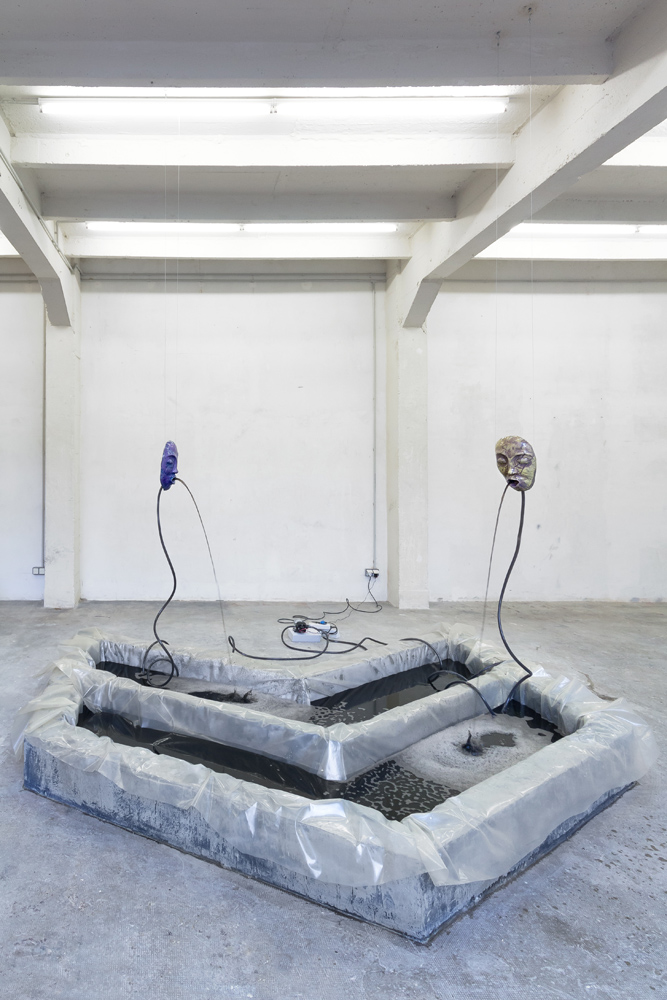 Fenêtreproject & Pakui Hardware, Dawning, 2015
Cement structure, plastic sheeting, water pump, R-Duino micro-controller, hydrating plastic tubing, ceramic masks, Chinese ink, iron cables, bacteria samples collected from Parisian Metro, water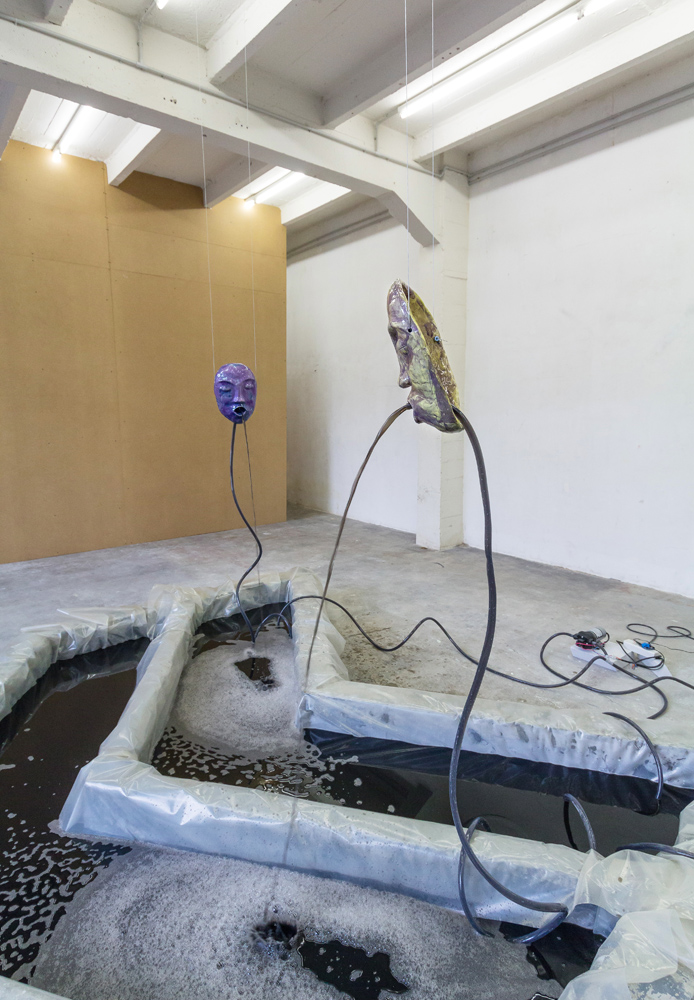 Dawning, 2015
Exhibition view, Exo Exo, Paris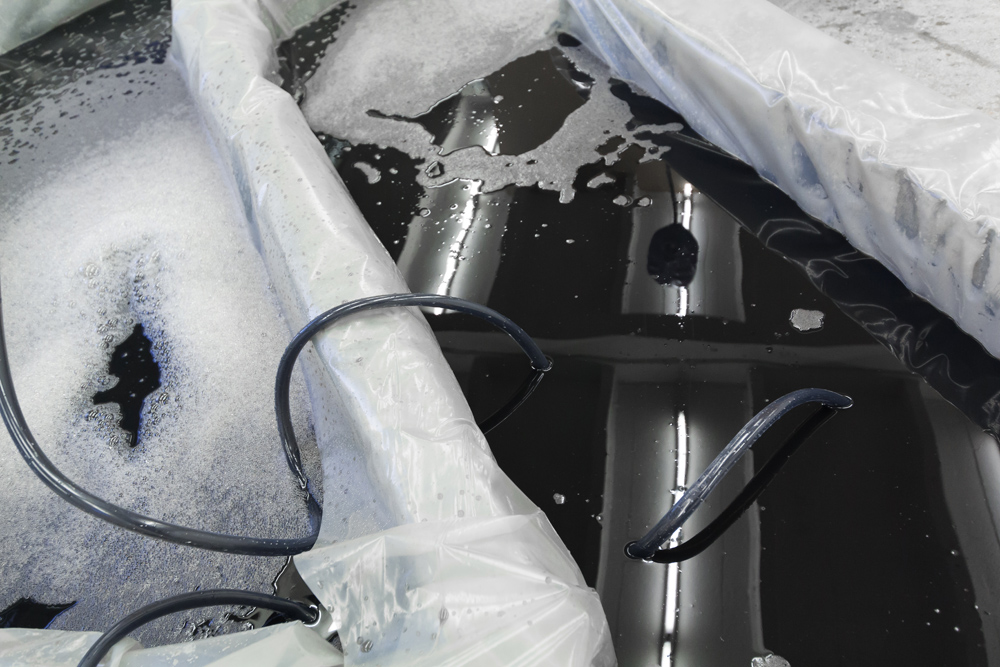 Dawning, 2015
Exhibition view, Exo Exo, Paris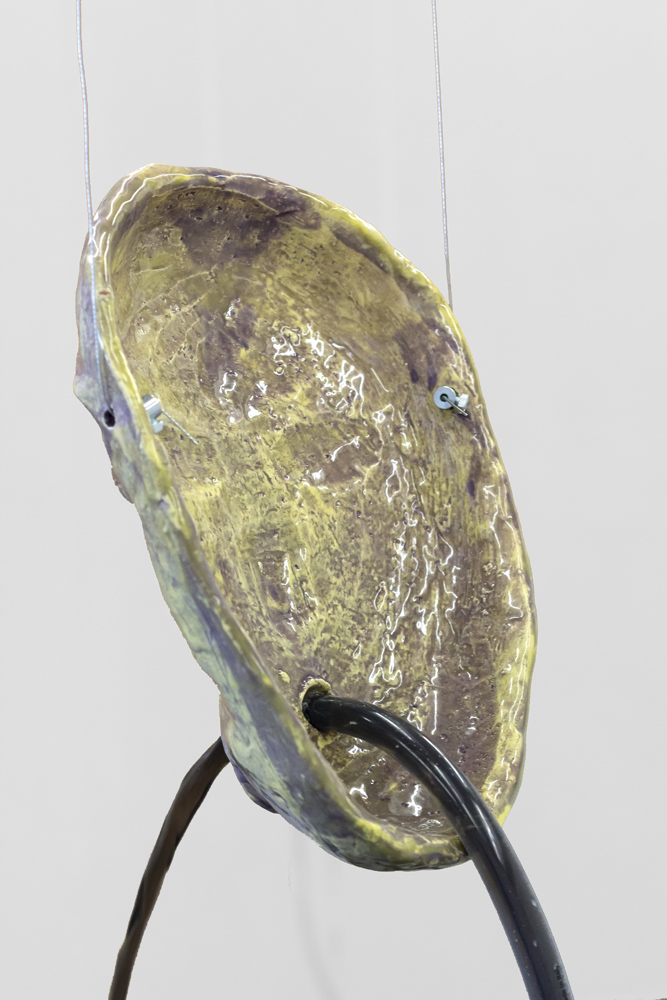 Dawning, 2015
Exhibition view, Exo Exo, Paris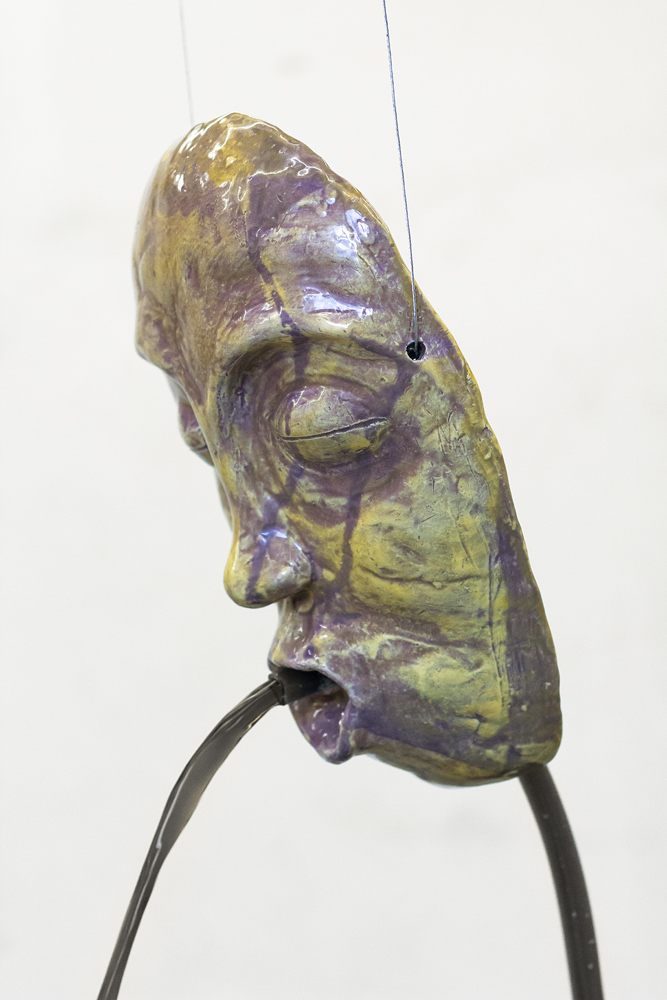 Dawning, 2015
Exhibition view, Exo Exo, Paris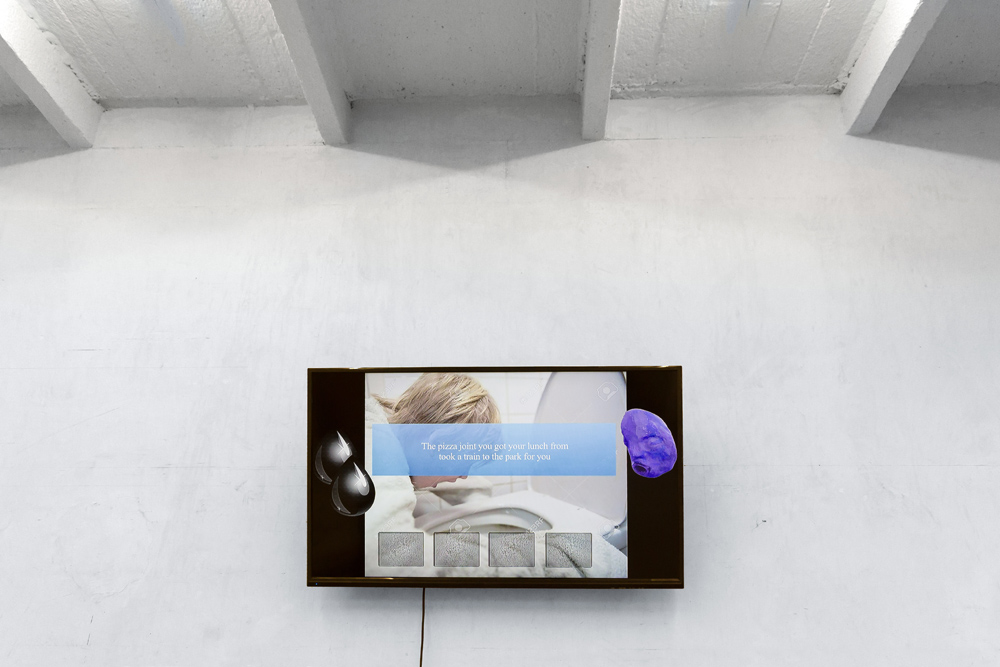 Fenêtreproject & Pakui Hardware, Dawning, 2015
HD video, no sound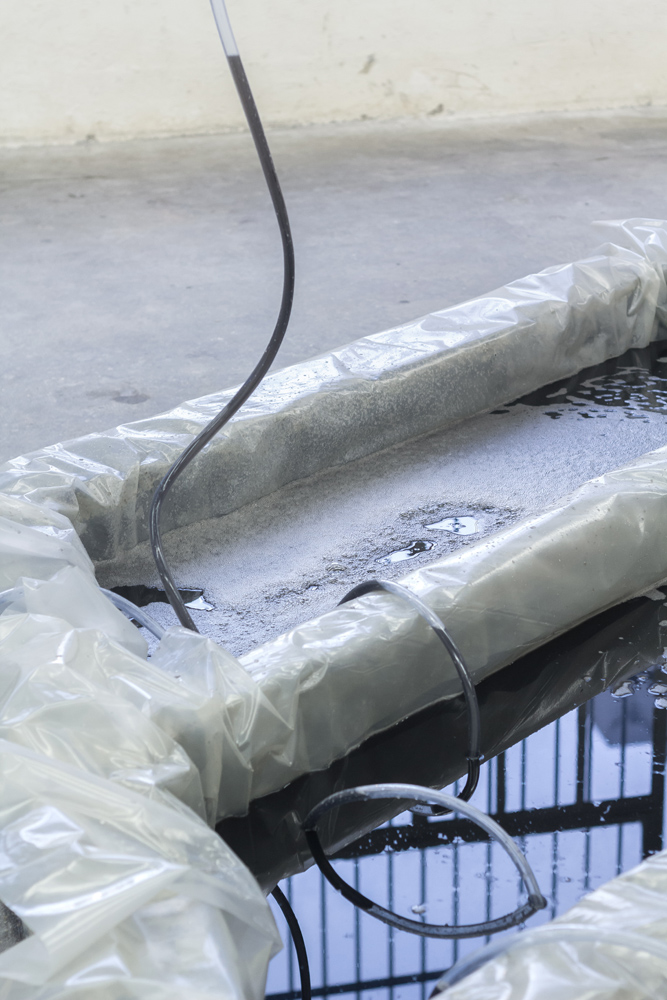 Dawning, 2015
Exhibition view, Exo Exo, Paris


Dawning, 2015
Exhibition view, Exo Exo, Paris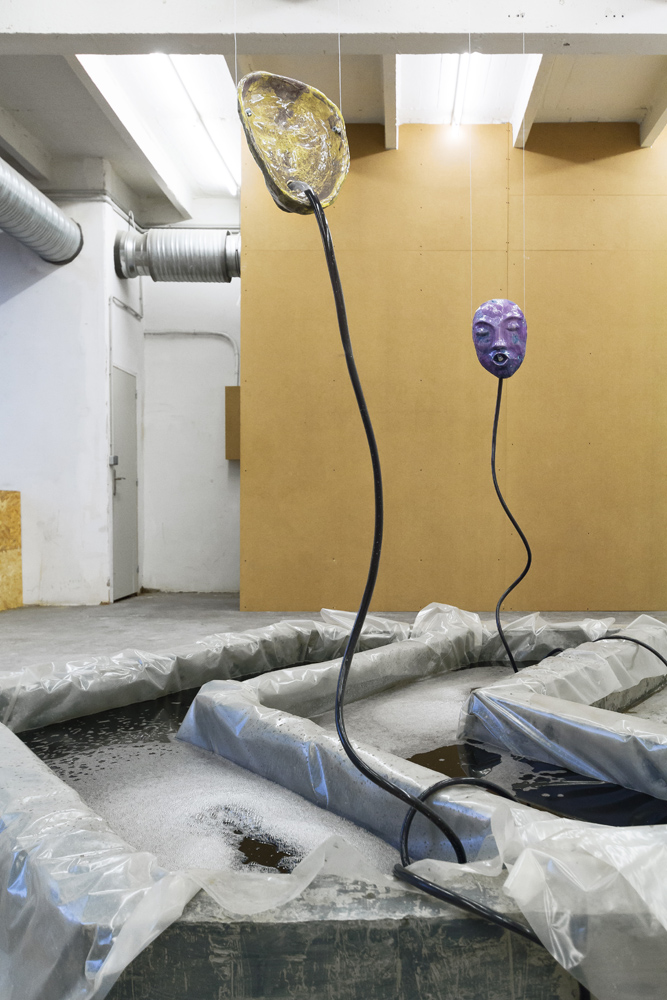 Dawning, 2015
Exhibition view, Exo Exo, Paris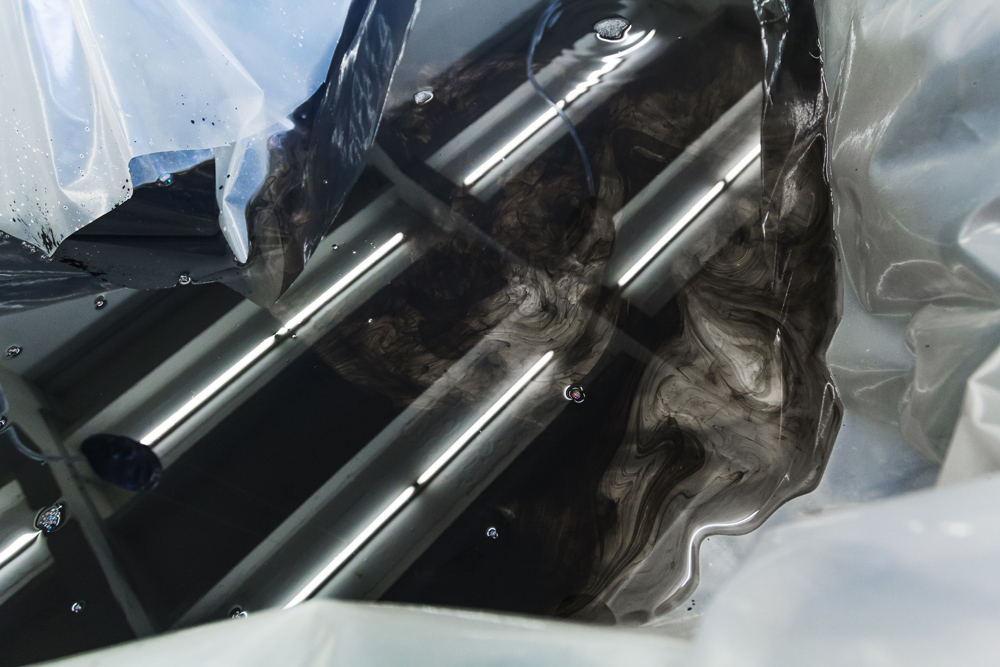 Dawning, 2015
Exhibition view, Exo Exo, Paris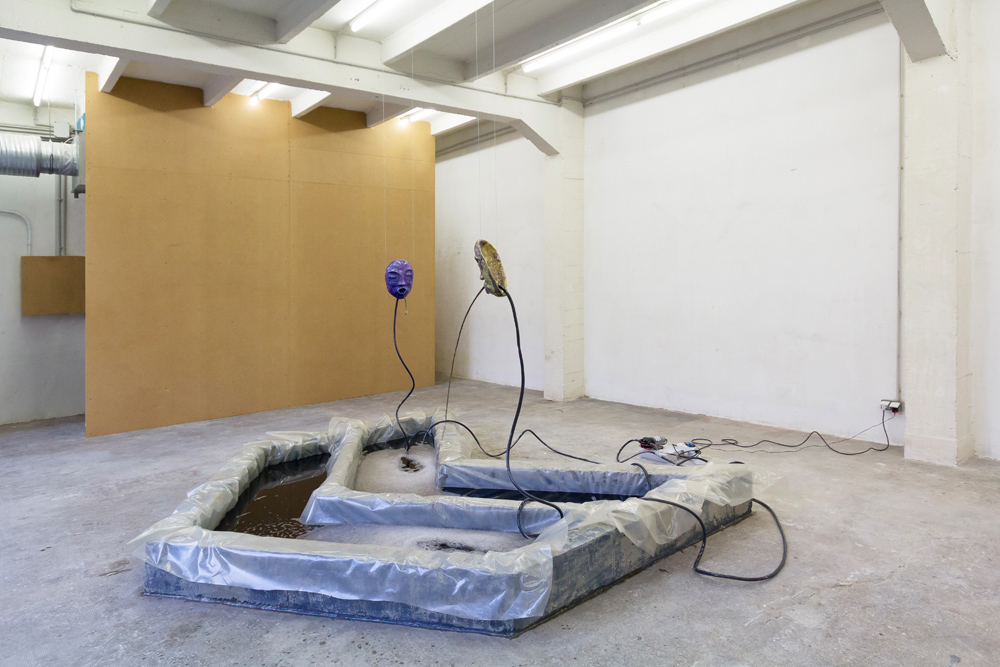 Dawning, 2015
Exhibition view, Exo Exo, Paris


Dawning, 2015
Exhibition view, Exo Exo, Paris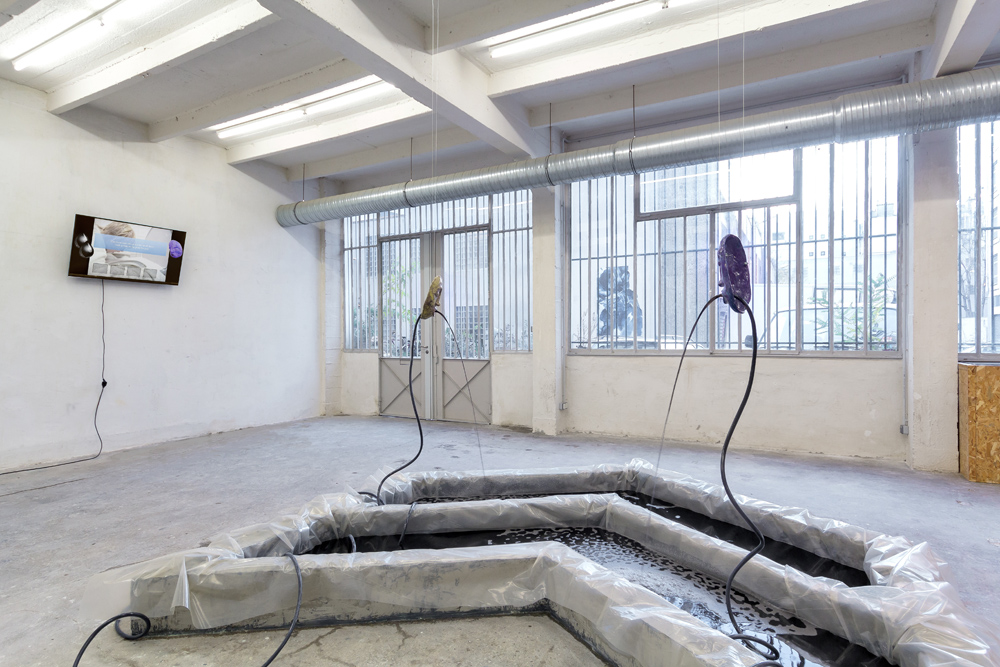 Dawning, 2015
Exhibition view, Exo Exo, Paris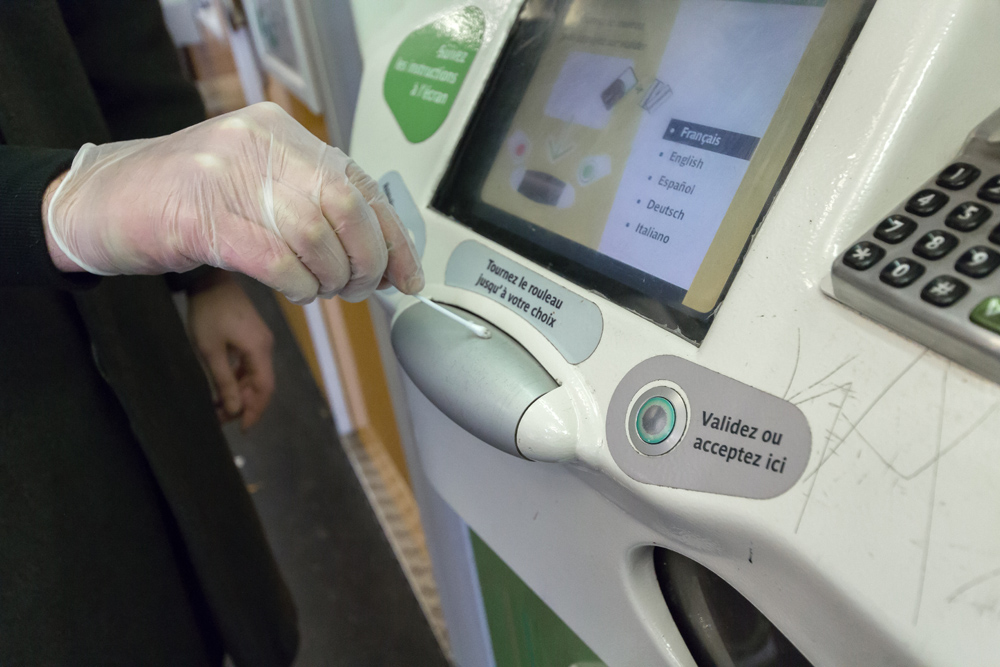 Dawning, 2015
Exo Exo, Paris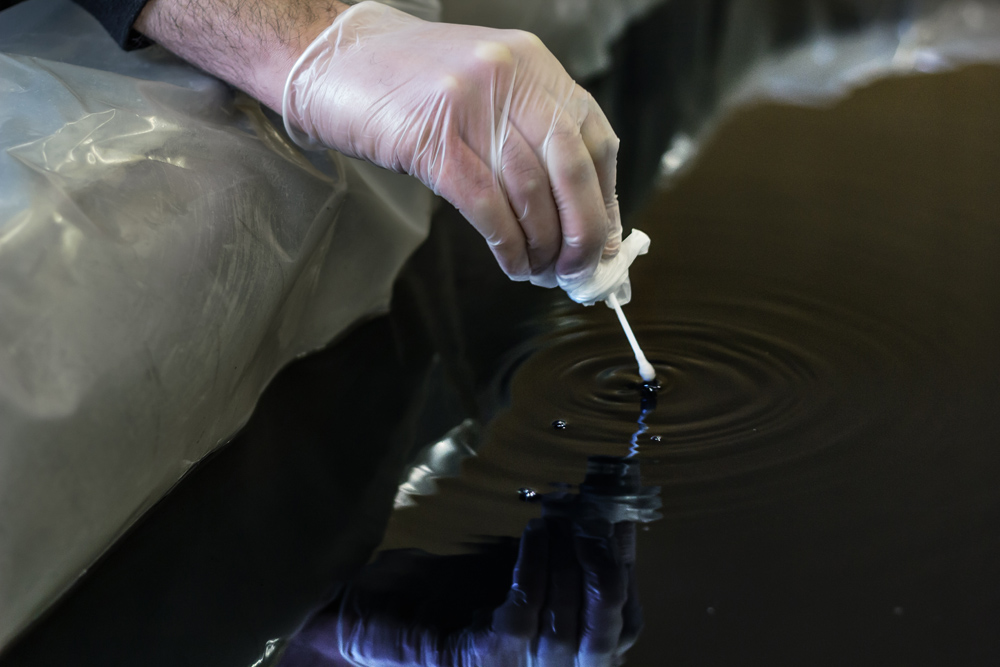 Dawning, 2015
Exo Exo, Paris



After a few hours she dozed off and dreamed of bacterial buildups inside the bodies within the trench braves. Biofilms, what most people thought of as slime: little industrious bacterial cities reducing these corpses, these once-living giant evolutionary offspring, back to their native materials. Lovely polysaccharide architectures being laid down within the interior channels, the gut and lungs, the heart and arteries and eyes and brain, the bacteria giving up their wild ways and becoming citified, recycling all; great garbage dump cities of bacteria, cheerfully ignorant of philosophy and history and the character of the dead hulks they now reclaimed.

Bacteria made us. They take us back in the end. Welcome home.

Greg Bear, Darwin's Radio, 1999

Liquid monumentality
VomitBot
Bacterial Exchange
Matches No Known Organism

___


A first collaborative show of Fenêtreproject & Pakui Hardware.

Fenêtreproject is the name of collaborative artist and curatorial duo Dustin Cauchi and Francesca Mangion. As Fenêtreproject they have had solo shows at Riss(e), Varese (forthcoming), Ground, Nicosia (2015) exhibited in and curated shows at Exo Exo, Paris (2014), Cité Internationale des Arts, Paris (2015) and Galerie Joseph Tang, Paris (2015).

Pakui Hardware is the name (coined by Alex Ross) for the collaborative artist duo Neringa Černiauskaitė and Ugnius Gelguda, which began in 2014. Solo shows of the artists' duo include venues of MUMOK, Vienna (forthcoming), kim? Contemporary Art Center, Riga (2015), Jenifer Nails, Frankfurt (2014), Contemporary Art Centre (CAC), Vilnius (2014), 321 Gallery, Brooklyn, New York (2014), NADA New York (2014). Other latest projects include Threads: A Phantasmagoria about Distance, curated by Nicolas Bourriaud Kaunas, Lithuania, Popcorn, Pepsi, Petabytes: Intro, Cage, New York. The artists have participated in group shows at Valentin, Paris (2015), Moderna Museet, Malmö, Sweden (2014), CCS Bard / Hessel Museum of Art, New York (2014).