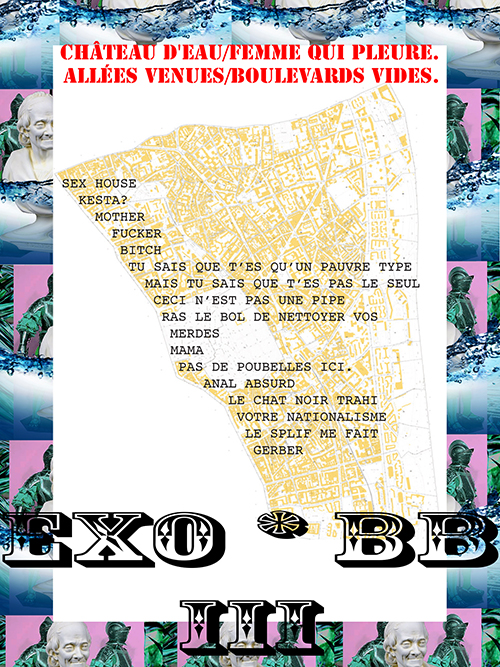 Exo * Biennale de Belleville
III
Château d'eau / Femme qui pleure. Allées venues / Boulevards vides
by Wolf Cuyvers
A proposal by Clara Guislain
Opening
20.10.14
Exhibition October 20th - October 26th, 2014
/ open everyday 14-19h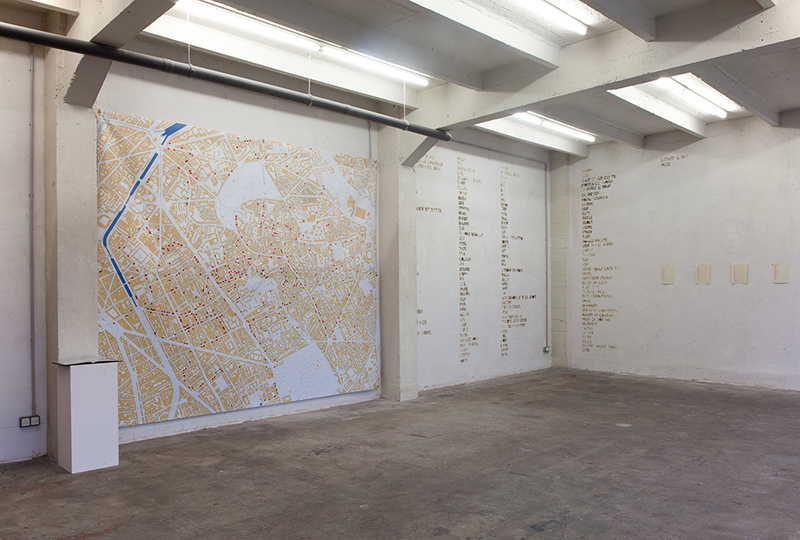 Château d'eau / Femme qui pleure. Allées venues / Boulevards vides
, installation view
Wolf Cuyvers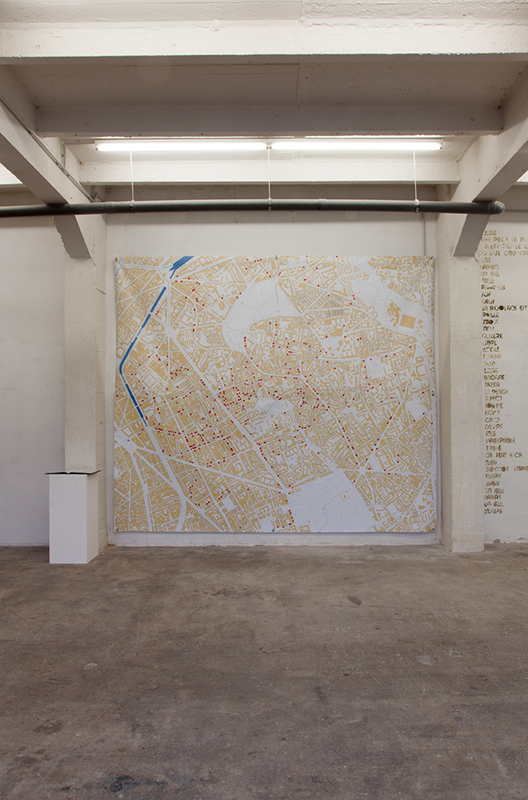 Château d'eau / Femme qui pleure. Allées venues / Boulevards vides
, installation view
Wolf Cuyvers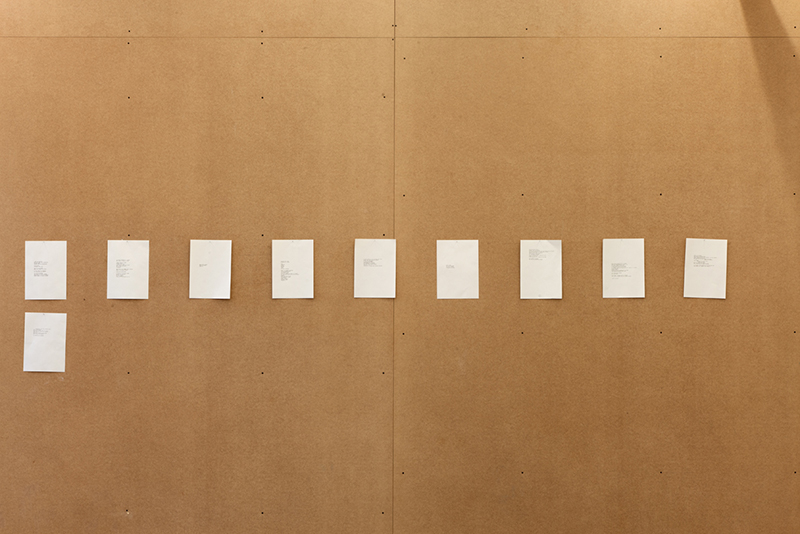 Château d'eau / Femme qui pleure. Allées venues / Boulevards vides
, installation view
Wolf Cuyvers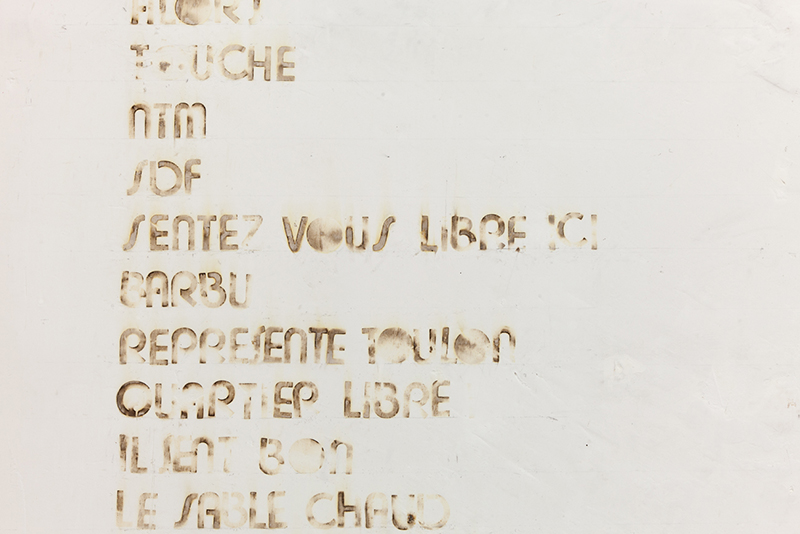 Château d'eau / Femme qui pleure. Allées venues / Boulevards vides
, installation view
Wolf Cuyvers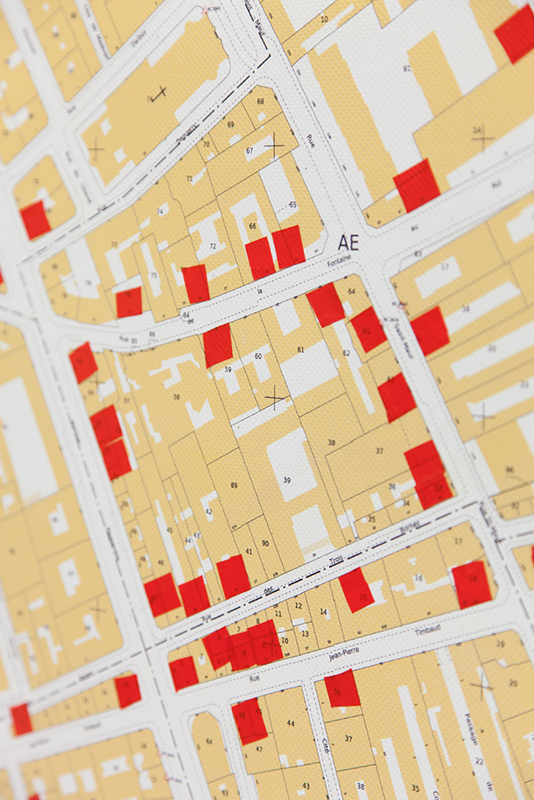 Château d'eau / Femme qui pleure. Allées venues / Boulevards vides
, installation view
Wolf Cuyvers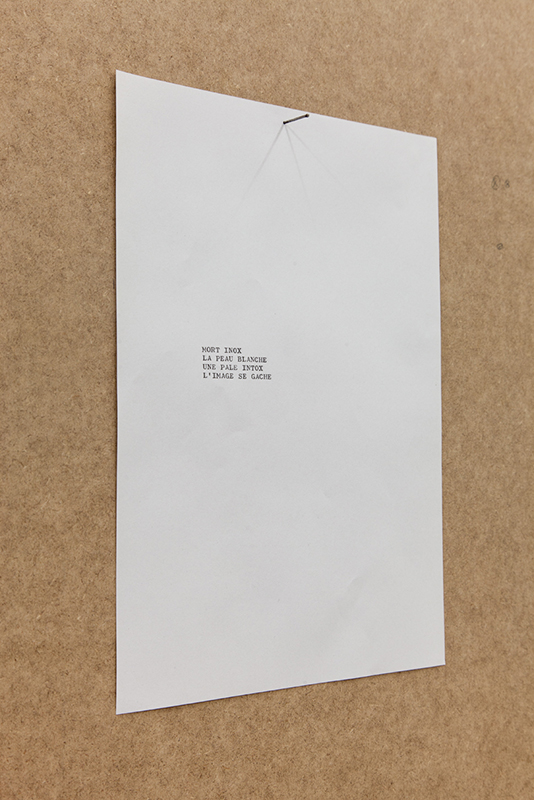 Château d'eau / Femme qui pleure. Allées venues / Boulevards vides
, installation view
Wolf Cuyvers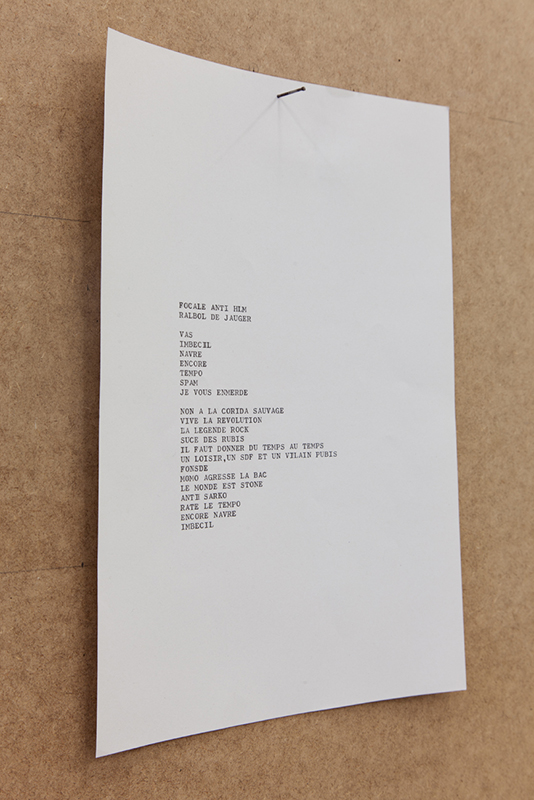 Château d'eau / Femme qui pleure. Allées venues / Boulevards vides
, installation view
Wolf Cuyvers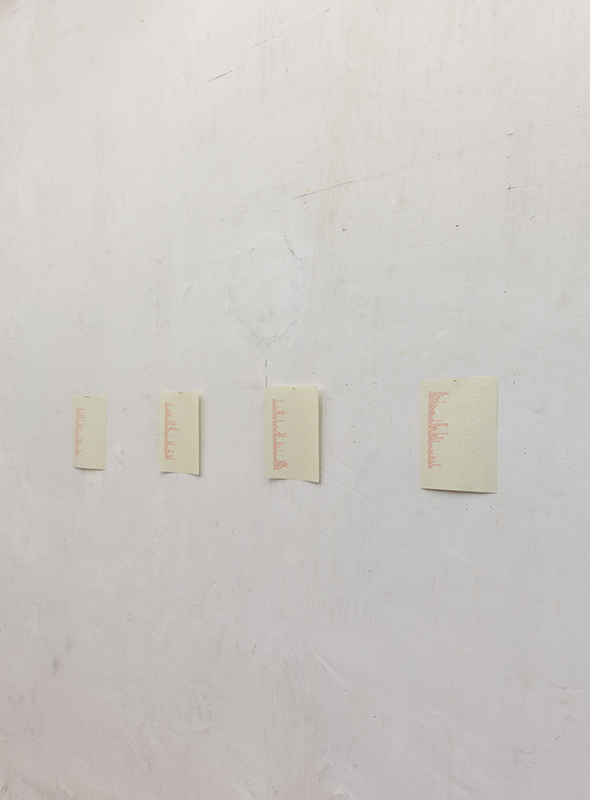 Château d'eau / Femme qui pleure. Allées venues / Boulevards vides
, installation view
Wolf Cuyvers
Château d'eau / Femme qui pleure. Allées venues / Boulevards vides
, installation view
Wolf Cuyvers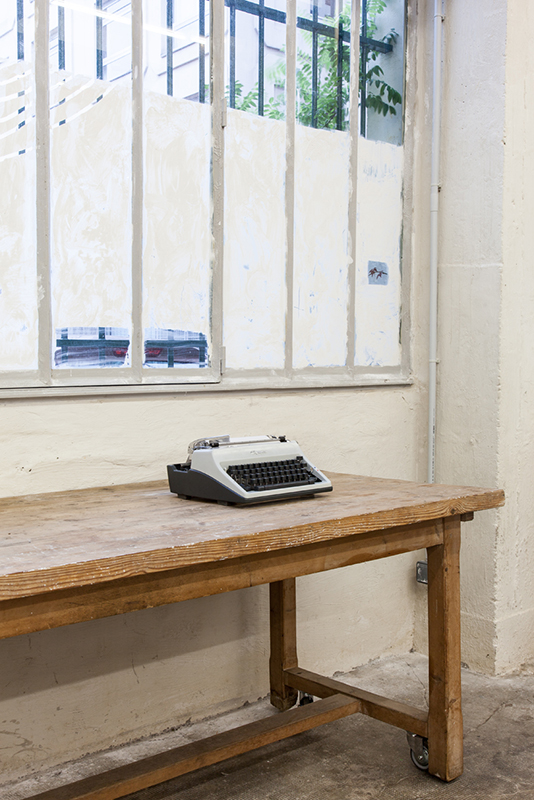 Château d'eau / Femme qui pleure. Allées venues / Boulevards vides
, installation view
Wolf Cuyvers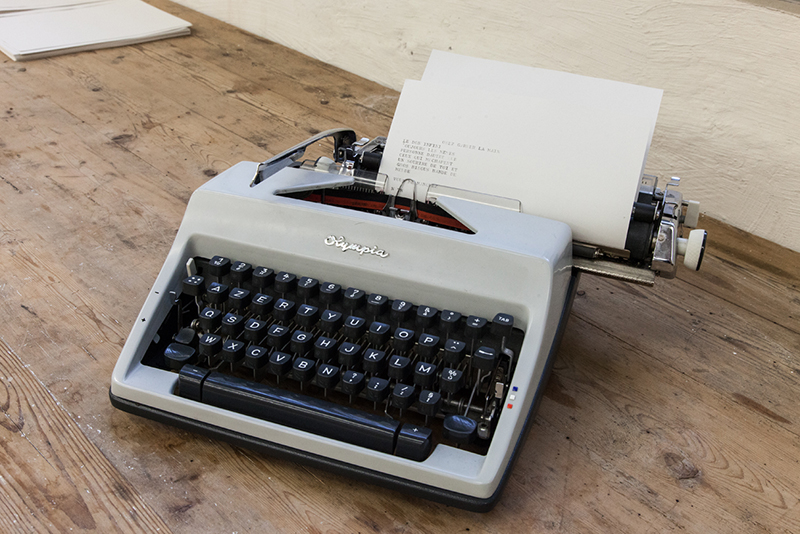 Château d'eau / Femme qui pleure. Allées venues / Boulevards vides
, installation view
Wolf Cuyvers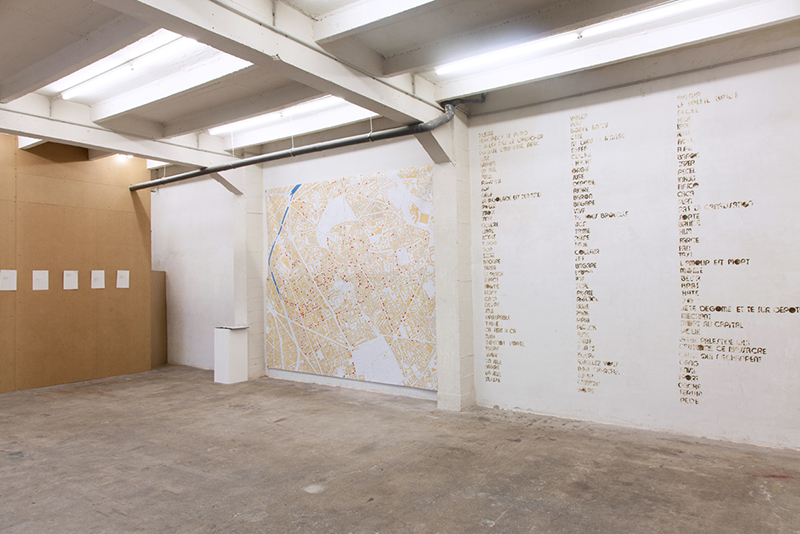 Château d'eau / Femme qui pleure. Allées venues / Boulevards vides
, installation view
Wolf Cuyvers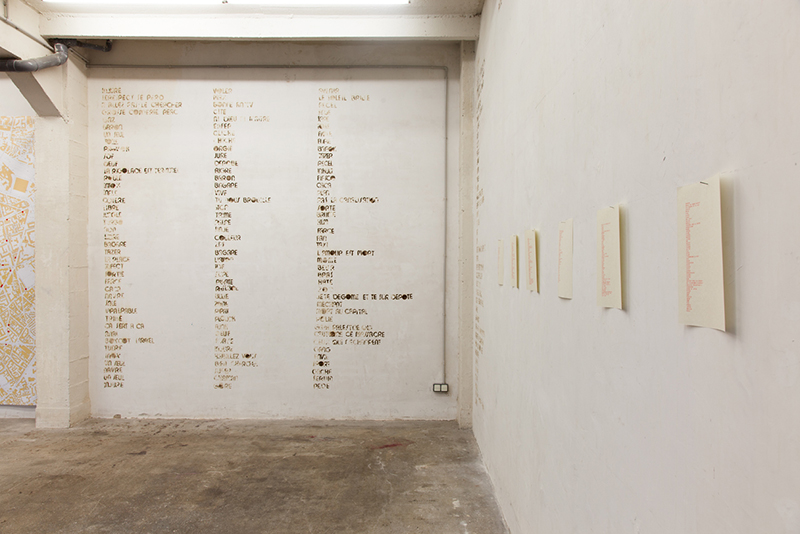 Château d'eau / Femme qui pleure. Allées venues / Boulevards vides
, installation view
Wolf Cuyvers
en.
Wolf Cuyvers's project intends to develop notions of drift and land surveying the city network like an experimental principle of poetic writing. Each walk through the city is submitted to a systematic protocol listing words, sentences, and linguistic acts. When transferred onto a map, the words progressively assemble a fictional text whose irregular and concise structure formalizes and articulates the artist's urban wanderings. This raw verbal material - fragments of vandalized words - constitutes a database that questions various situations of enunciation and conflicting appropriations of space and language.
The in-situ installation created by the artist puts in tension the factual drought of sociological statement and the meta-stable, fluctuating, and short-lived dimension of these assertions, seized in the narrowness of their own expression. He questions both the limits of the act of listing and fixing any mobile word as well as the possibilities of poetic and polyphonic organization.
fr.
La proposition de Wolf Cuyvers entend étendre la notion de dérive et d'arpentage du tissu urbain à un principe expérimental d'écriture poétique. Chaque marche à travers la ville est soumise à un protocole systématique de répertoriage de mots, de phrases, d'actes de langage. Reportés sur une carte, les mots viennent progressivement agencer un texte fictif dont la structure lacunaire et lapidaire formalise et met en discours l'errance urbaine de l'artiste. Débris de paroles vandalisées, ce matériau verbal brut se constitue en une base de données qui interroge différentes situations d'énonciation, d'appropriation conflictuelle de l'espace et du langage.
Le dispositif in-situ créé par l'artiste met en tension la sécheresse factuelle du constat sociologique et la dimension métastable, fluctuante, et éphémère de ces énoncés saisis dans l'étroitesse de leur manifestation. Il interroge à la fois les limites de l'entreprise de saisie et de fixation d'une parole en mouvement, et les possibilités d'un agencement poétique à voix multiples.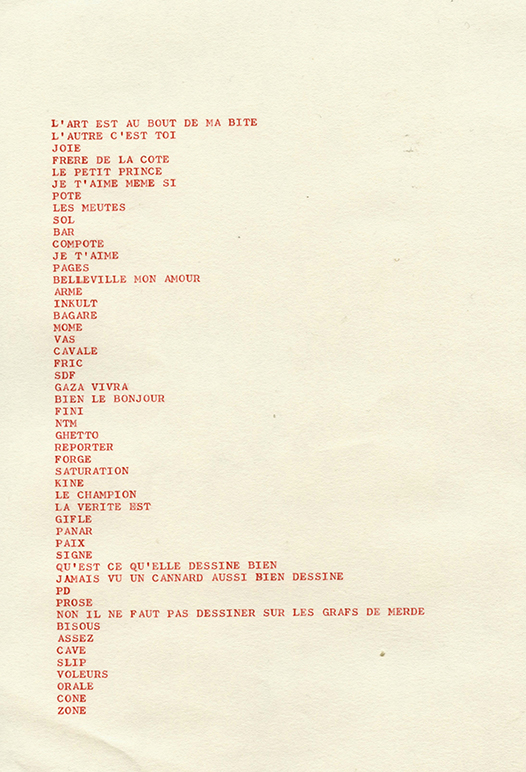 Photos by Etienne Chosson
Exo * invited curator for the third Biennale de Belleville * September 25th - October 26th 2014
Infos and program : labiennaledebelleville.fr